Bouncy on rent in Delhi NCR
Kids love to play, jump and bounce endless times and having a bouncy on rent in your party can bring the excitement level of little angels to the next level. You will surprise to see how much they enjoy playing on bouncy. Children are fearless and love to jump as high as possible. Bouncy can be provided on the rent keeping in mind the layout and the theme of the party/event. Birthday Planner Company provides you various types of bouncy for parties & events. Therefore, hire Birthday Planner Company for bouncy on rent in Delhi ncr. Most Importantly, We are top bouncy provider on rent in Delhi. We are also bouncy provider on rent in Gurgaon, Noida, Faridabad, Ghaziabad, Greater Noida, Manesar, Agra, Mathura, Hisar, Karnal, sonipat and many more cities of India.
What is a bouncy?
Bouncy comes in different shapes and sizes.
These are inflatable castles and are also called as inflatable trampolines.
We use bouncy particularly for children.
The surface of a bouncy is constructed with a thick PVC ensuring full safety.
The castle is inflated using an electric blower.
It is movable. In addition, We can place it indoor and outdoor both.
It is durable and is made of high-quality material.
Is it safe to have Bouncy on rent?
It is safe to have bouncy in your party as we provide a trainer if you hire bouncy on rent in Delhi ncr from us.
The bouncy comes in different shapes and themes and kids get more attracted towards it.
We have different types of bouncy for rent. Mickey Mouse bouncy on rent, Bouncy castle on rent, Jumping castle for rent, Bouncing castle for rent. Jungle bouncy, castle bouncy, water bouncy, slide bouncy, wall climbing bouncy, pool bouncy are famous bounce between kids for jump.
Therefore, Hire Birthday Planner Company as your bouncy provider on rent in Delhi.
Why should you rent a bouncy?
The bouncy can be rented when there is a school function/a birthday party/a wedding or baby shower where kids can enjoy the most.
2-3 years above the age of kids can play and have fun on a bouncy.
It is the best way to keep energetic kids engaged in a fun activity.
It is a great exercise for kids as sometimes parents want something that could wear them out!
Jumping is a great exercise and helps to increase bone density. Kids can get more flexible.
It is a great way for social interaction. Kids need to interact with children around them and playing in a bouncy allows them to do the same.
Bouncy is cool and a dream come true for children. Your child must experience the fun from jumping on a bouncy as it gives them something to remember from their childhood.
Additionally, It is a great way to relax and let your kids play in peace.
Renting makes it easy on your pocket and when done playing, you can give it back!
To have fun is to have a bouncy in your party. so, hire a bouncy from bouncy provider on rent for party.
Not only it gets the fun element in the party but also makes your kid healthy and happy.
Besides that, It is very safe and easy to operate. One of the trainers will always be there to take care of the kids and the setup in case of rental bouncy.
Most Importantly, Bouncy comes in various shapes in sizes. Therefore, Kids have choice to decide a theme for the bouncy for party.
It makes the day less stressful for the parents because kids get busy on the bouncy.
Furthermore, It is a great way to interact with fellow children and have the time of their life.
So, if you are planning to rent a bouncy in Delhi NCR (Delhi, Gurgaon & Noida) contact us for best prices and quality assured!
Hire Inflatable Games For Party & Events
Dart Football Game On Rent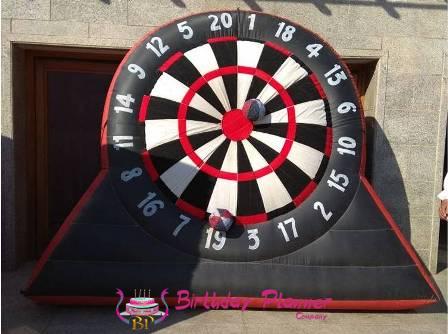 Football Game On Rent
3 in 1 Game On Rent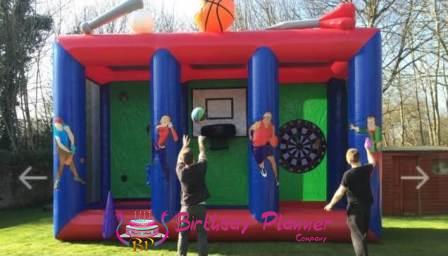 Castle Bouncy On Rent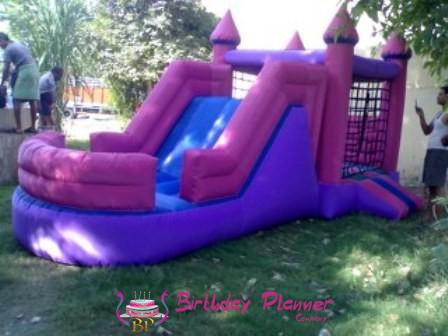 Small Bouncy On Rent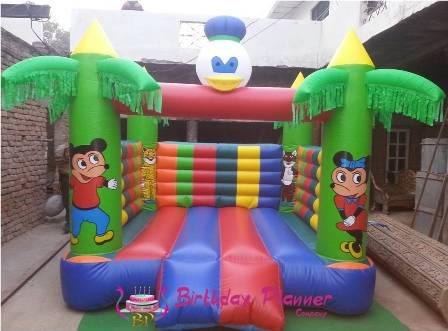 Tic-Tac Game On Rent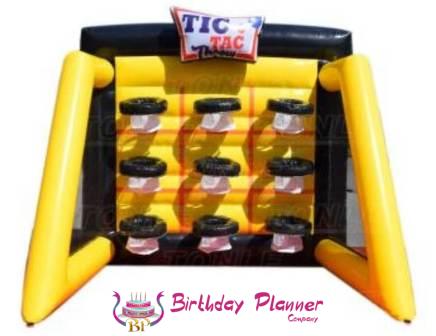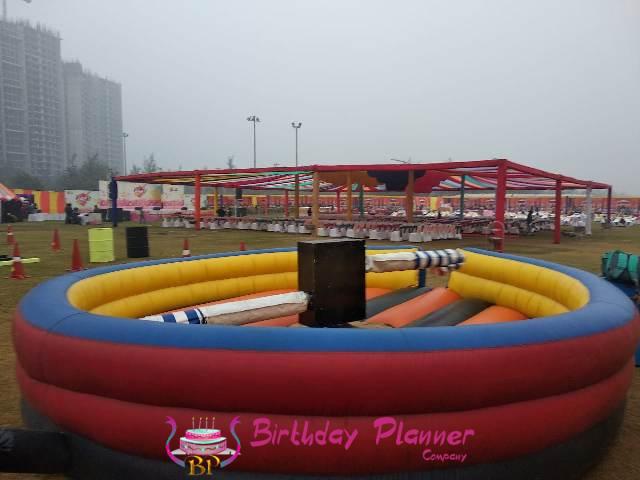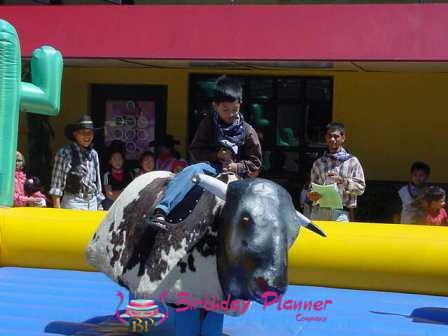 Call Us for booking : +91- 9999990921, 8800690921