Baby pink theme party for your little princess
Baby pink theme party is very popular theme among girls. You can plan it us because of our expertise in planning various themed birthday parties. Birthday planner  is the most trusted company of organizing birthday parties. Birthday  Planner is at the top of the list of companies In respect of thematic birthday party decorations. Also, Birthday planner maintains this top position since 2007 regarding party decoration .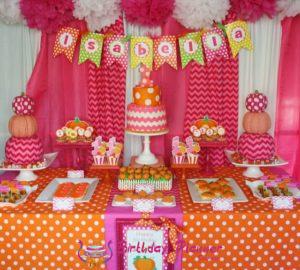 Birthday planner has experienced and creative crew member. They cover each and every aspect of thematic birthday party decoration. Birthday planner has a unique collection of so many new & latest  theme. With this we can also suggest different themes like baby pink theme party.  Also for your kids or of any age, gender, choice, hobbies, & interest. And once you choose the theme for your birthday party you have nothing to do more. Birthday planner is there to take over all of your worries. So, lets free to enjoy your birthday party.
Baby pink theme party is one of the most popular theme among the girls. Girls are very fond of this theme for their birthday party decoration. So, lets plan your Baby pink theme birthday party by choosing birthday planner.  As your organizer birthday planner helps you for making party special and memorable :