Disney Theme Party Decoration
We know Disney theme characters are our childhood friends. Besides that, they are always in kids' hearts. additionally, characters fulfill kids' dream world. Therefore, you can choose a Disney theme party for your kids. By choosing the theme party there is great after and excitement at the party that will bring great fun to the party.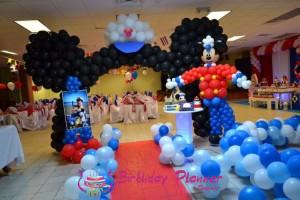 There are many memorable different characters so it is difficult for your child to choose from. So get started with your own Magic birthday celebration and invite everyone with all casts and characters. There are different Disney characters like Goofy, Max goof, Horace Horsecollar, Micky Mouse, Pete, Evil Queen, Snow White, Minnie Mouse, Donald Duck, and others.
Invite your guest with your own magical ideas with Disney theme card and mail archive, and we are here to make your party special so we will make your party special, we will decor all the party area with all the characters and balloons a Mickey Mouse will welcome your guest that will feel like the world of animation.
Disney party Services
If you want to have a party with us and ready to take services like party supplies, cups, napkins, costume, and Disney themed decorations, so you may consider ordering the following items form our item list.
A movie or song to play quietly in the background of the party.
Gadgets like toys, 3d art, and other characters.
Costumes for kid and adults, that will grace your Disney theme party
cartoon posters, clay art models, the models.
CUSTOMIZED DISNEY THEME PROPS
Custom ears for kids and adults
A themed piñata
Movies or songs which will play in the background of your party to make your party effective.
Costumes & Accessories
Birthday Themes
Chhota Bheem Theme Party
Doraemon Theme Party
Princess Theme Party