Arrange a grand occasion with the best baby welcome party decoration ideas
Baby Welcome Party Decoration Ideas in Delhi NCR, Faridabad, Noida. Welcoming a new member to your abode is a different level of excitement. This tiny tot who has recently stepped on this beautiful planet and the reason for spreading smiles in everyone's face is a moment worth capturing.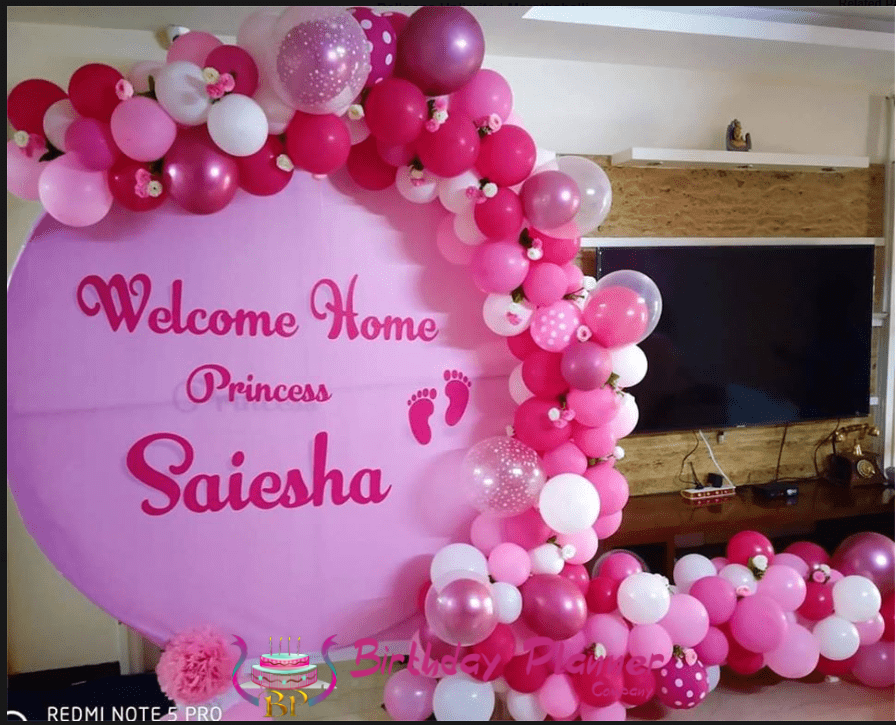 Each one is happy and excited to welcome the new member and this celebration needs to be planned with complete extravagance. So are you blessed with a tiny angel or princess recently?
Well, do you wish to make its first entry into the house a moment to remember forever? A baby welcome party can be the best thing to think about.
What is a baby welcome party?
A baby welcome party is a function that is organized for welcoming the tiny miracle to your house for the first time. In this blog, we have presented ideal baby welcome party decoration ideas that will make the occasion a complete success. So, let's get on to the points:
Design the best invitations
Invites play an integral role in any occasion. And this is the first invite for welcoming the baby. And hence becomes one of the crucial aspects of the baby welcome party decoration. You can either design the invites online or get a theme designed by professional planners. Who hold expertise in the field. As a baby welcome party is turning into a trend in the present time, there are many professional planning facilities offered to the public.
Choosing the best from the lot can help you get the best invite created and have the best baby welcome party decoration carried out in less time.
Transforming the whole place in a party venue
When it comes to baby welcome party decoration, certain points need to be taken care of. Firstly, as the baby is hardly a few days old. t is necessary to take certain precautions in the aspect of its handling and care. Ensure to add elements that are not toxic and baby-friendly.
Moreover, take sufficient care for hygiene especially when it is lifted by multiple people. Placing the baby inside a net or a cradle with a net will save it from bacteria and any kind of infection.
Use of decoration paraphernalia
Unlike usual party supplies that are used for decoration during a normal party. Those used in baby, welcome party decoration needs to meet the required quality. Opt for minimal elements like balloons, masks, caps, and curtains to turn the ambiance of the place. Refrain from using sprays, pomp-pomp balls or glitters that may prove heinous to the child's health.
Theme based decoration
Blue for Boy and Pink for Girl is a usual trend applied when choosing an idea for decoration. So, if its a baby girl use pink as an element and if its a baby boy opt for all blue decoration.
Red carpet welcome
Capture the memory forever etching it in your heart by presenting a grand welcome. Moreover, get your little one's footprint imprinted and framed to keep it forever. Minimal sound, best precaution, soothing surroundings with smiles decorating each. one's face makes the best baby welcome party decoration, a moment captured forever in our memory!