Theme Party Planner
Are you planning to throw a nice birthday party? Then Birthday Planner, the best theme party planner in Delhi, has everything you need to create a nice atmosphere and a successful party. With us, you will find everything you can think of in terms of decoration and much more that you have not thought of ever! We also have banners, pennants and curtains in birthday style to create the right feeling.
Having a theme party is all the rage and we have many decorations in different themes. If you like the disco style, you can choose glittery garlands and drapes. If it is a Christian birthday party, we, the well-recognized theme party planner in Delhi, have cool hangers and drapes with boots and stars. In addition, we can decorate your venue with different lanterns. Are you going to have a movie night? Then you will find lots of decorations with regards to theme, so your guests come in the right mood.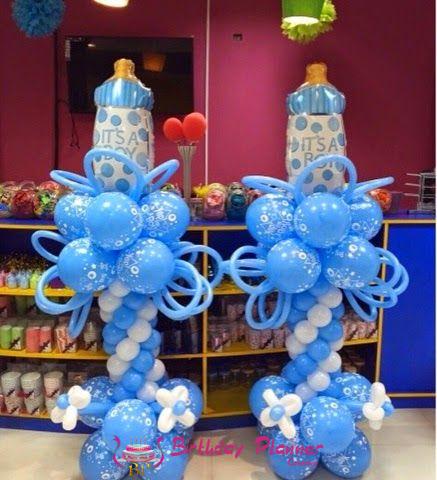 First Birthday Themes
The first birthday is undoubtedly the most awaited day since the day a child is born, parents start thinking about his/her first birthday celebration. Parents already have a list of guests in mind that they want to invite, as it is not just a birthday but also a family get-together.
A little one-year-old guy is learning to stand and talk, dances on tunes and loves party atmosphere but he/she has no favorite cartoon character. So…what to decide? Parents are confused! At the crossroads, we, the leading theme party planner in Delhi, will go with a few first birthday theme ideas other than characters which will surely help you to choose.
Colored themes
For parents who do not want to choose any cartoon character can choose some unique color combination of decoration. Blue n white for boys or Pink n white for girls is too old, so select some unique favorite color to change the ambiance. Guests also love to see and feel the ambiance of different colors and colorful balloons without any doubt can change the complete look of the party area. Go for yellow, orange, completely white or multiple colors …make it different.
On the other hand, if the celebrant kid is a little older, then we, the illustrious theme party planner in Delhi, have a variegated theme for both him and her.
Birthday Party Themes for Junior Girls
So finally the birthday of your little charming daughter has come and unquestionably it is a great pleasure to the parents as well as other near and dear ones. Most decidedly, you would want to add themes to jazz up the environment of the party. We have listed a lot of girls themes for you to choose from, however, it may be a hard time for you to choose for your daughter. Yet, never mind we are your reliable theme party planner in Delhi who can come into handy to help choose a theme for you. We have mentioned two very special themes below to make the gala day very special.
Little Birdy Theme
For a little charming girl, no theme could be as special as a Little Birdy theme. You can take help of us, birthday planner in Faridabad to put the theme into effect in your birthday party. Fill the walls with the cut out of birds and get a special cake to suit the theme.
Masquerade Ball Party

Masquerade themed party is absolutely one of a kind and entail singular decorative items. With masks, you can simply ensure to complete the significance or the nitty-gritty of the theme. For some people, this is a second-to-none fancy dress accessory.
Birthday Party Themes for Junior Boys
Birthday of your lovely little prince is indubitably the most auspicious and gala day for you. Of course, you will want to make the day more than special for him. Theme parties are in the trend and that is why it is good if you choose a specific boys theme. It will do wonders for your kid. We, the leading theme party planner in Delhi, have mentioned two very special boys themes below to make the gala day more than special.
Peppa Pig theme

Nowadays, peppa pig theme pig has become a rage in every child's life. This character acts as the best buddy to them. So, if you are planning to give a great birthday bash with a truckload of fun and enjoyment then Peppa Pig theme is just the ticket. We, the dedicated theme party planner in Delhi, are already here to guide you stepwise about how to put it into effect in the best fashion.
Batman theme party
Batman theme party is a special theme that a lot of little boys like; after all, Batman is a favorite character they have been seeing and reading about. So when you have Batman included in your birthday theme, you can really have a great and extravagant birthday bash!
Helium balloons
Helium balloons decoration is another good option if you do not want to follow any character theme. Like I mentioned earlier, they can be used in many ways, like on chandeliers, arches, bouquets, centerpieces, etc. Use metallic or printed balloons to make it even more special and unique. The only thing to keep in mind for helium balloons is to either choose a light color or very bright. Medium shades are not suggested if only balloons are used for the decor.
Feel at ease to hire us now!

Here on our website, Birthday Planner, we are the leading theme party planner in Delhi. We are dedicated to providing you with each and everything related to birthday arrangement and planning your theme party. These things range from party theme, catering, balloons, streamers to entertainment artists, etc.
Being a fast thriving theme party planner in Delhi and taking the mushrooming demand for theme parties, we have already added a number of themes for kids birthday as well as for adults. You can find them all in our website's menu. So what is the wait for, you can get in touch with us unreservedly at (+91) 9999990921 or harry4events@gmail.com