Birthday Planner In Delhi
Birthdays are the most celebrated occasion of our life. We at Birthday Planner are here to make it more memorable and special for you. Welcome to Delhi's biggest Birthday Planner & Birthday Event Management Company. Offering services for over 12 years now. Also, Birthday Planner is a reputed and highly trusted birthday party planning company for you. So, Aiming to serve you better and wider, Birthday Planner is now expanding its wings Pan-India with branches at Delhi, Delhi NCR, Greater Kailash in South Delhi, Faridabad, Ghaziabad, Gurgaon, and so on. Birthday Party Planner in Delhi
Birthday Planner, the brainchild of Mr. Harry is remarkably known for its convenience in assisted at challenging scenarios. Embarking with an organized approach, Mr. Harry with his experience and expertise ensures to offer an outstanding experience, making your celebrations special. Besides that, His areas of expertise include – birthday planing, organizing theme parties, exclusive decoration to name a few.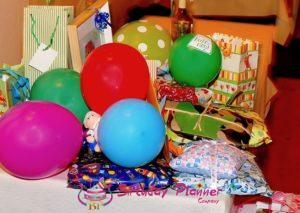 Planning A Perfect Birthday Party
Planning a special impressive birthday party can be stressful. Also, we understand that! As birthday planner in Delhi, our flexible and creative team of experts is here to reduce that stress. Whether the birthday is for your 6-month old little kid, or for your 16-year-old beautiful princess. Additionally, a surprise birthday bash for your 60-year-old grandparents, Birthday Planner is here to make it exclusive for you.
As the best birthday planner in town, we offer round the clock services right from planning to the successful execution of the party. Furthermore, Our customers and their needs are our priority. Our services included Birthday parties & Birthday Theme Parties, Birthday Packages, Theme Invites, Theme Cakes (3d Pic), Theme Decoration, Games & Activities, Gifts & Return Gifts.
Attention to details and flawless execution is what makes us diverse. So, Do not worry about the cost. We are here to offer you the best of services and fit your needs at the best-suited budget for you.
As we love what we do, our fun, enthusiastic and professional team promises to organize your birthday parties as per your needs. Whether you demand of flamboyance or sometimes muted elegance, intricacy or extraordinary themes, as birthday planner in Delhi, we ensure you have it all with an intuitive touch of panache and sophistication at every event we host.
Fun-Filled Birthday Party Arrangements Through Games & Activities
Looking out to celebrate your kid's birthday party and have fun, our kids loving special team is here to entertain and amuse the kids. Organizing the best of games and ensuring no boredom, our expert in-house birthday planners in Delhi do all the work so you can relax and celebrate with your child. Birthday Planner has organized more than 2500+ birthday parties in town with our professional and skilled team of birthday planners in Delhi. We march ahead to join hands with you offering exclusive decorations, out-of-the-box theme parties, accommodating budget and convenient party planning with smooth execution.
Our exclusive designs and décor are individually created by our birthday planner in Delhi. Some of our exclusive theme parties include- Doraemon Theme Party, Disney Theme Party, Candyland Theme Party, Chhota Bheem Theme Party, Barbie Theme and Krishna Theme Services. Our experts organize special fairy tale world for your sweet princess that your baby princess will be amused for. Bringing fun to your party, include Disney characters either Donald Duck or Mickey Mouse or Minnie our birthday planners will create the fun element for your kids making it the most memorable day of their lives.
Looking For A Special Theme Party
Looking out for a special Avengers theme party? Also, We know how Iron man and Captain America can woo the kids. Our birthday planner in Delhi can assist and arrange your desired party theme either basis the character or the power.
We also offer special themes for a special 16 birthday party with your little kids growing up. Your grandparents turning 60 can be the most awesome time to celebrate. Furthermore, Birthday planners at Birthday Planner in Delhi offer all services. Additionally, Our creative heads ensure your little loved ones feel the special vibe of the day.
As birthday planner in Delhi, we offer simple yet top-class resolutions to all your party needs. Our expert team ensures to even organize theme based birthday cakes for your special ones. Looking out for a Barbie based cake, Chhota Bheem on your cake or an Avenger character cake, birthday planners at Birthday Planner in Delhi have it all. We provide mouth-watering birthday cakes of chocolate, vanilla, strawberry, pineapple flavors too, to name a few. You just name it we have it!
Add Special Services in Birthday Party For Attraction Of Guests
Adding to our special services, our team of birthday planners in Delhi has flawless coordination skills. Skilled with arranging return gifts, catering to all your guest needs, creating special guest invite as per the theme.
As the best birthday planners in town we also manage a special venue or your desired location of celebration. We believe to make this an unforgettable day for you and your special loved ones with the perfect location with perfect décor, suitable environment and fun. Besides that, You need not worry about the cost. Firstly, Share your budget details and our experts will manage to offer you the best. Secondly, We will offer different packages suitable to our customers need. You can select any package and our birthday planner in Delhi will assist you with all the details needed.
We believe in working with our customers. Any new idea or theme suggested is always welcome. Our birthday planners in Delhi are here to understand and guide. We offer best of packages even for the newest and craziest of parties. So, Do not worry about your pockets going empty. We even work at a minimum budget assuring no compromises on the quality. Additionally, Our team assures you have the best on this special day.
Hire Birthday Planner Company For Best Birthday Party Planning
Our birthday planners in Delhi work hand-to-hand, offering quality arrangement and execution. We believe in maintaining our quality at any cost. We take care of your guests at the party, food arrangements and safety. You need not worry! We are here to make this day special for you, as your loved ones.
A special day for your special ones will be made more special and memorable to eternity with our expert birthday planner in Delhi. We are here to offer an exclusive service with excellence. We understand your emotions on this day!
Say no to stress and look out for our birthday planners in your town now.