Are You Searching For Birthday Party Organisers in Delhi ncr?
Your search ends here, if you are searching for best birthday party organisers in Delhi ncr. We at Birthday Planner Company are top-notch and very popular theme party planners in Delhi. Birthday Planner Company, being birthday event planner in Delhi, was established in 2006 at very small scale. But, presently, our motto made us most trusted and popular birthday event planners in Delhi. Since Birthday Planner Company is totally into kids birthday party arrangements and party planning. Organizing a birthday party for kids is not an easy task, hand over it by choosing us and be relax.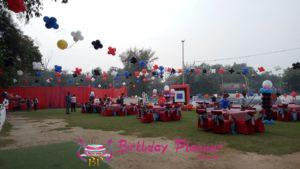 Feel the luxurious feeling of your party arranged by us. Since birthday is a special day for anyone's life as a result everyone wants to celebrate it with blast. Planning a birthday decoration and events may be involve minutes elements. Finally our team is full of skilled professionals that have creative ideas in their mind.
Which birthday services you can expect from us being Birthday Party Organisers In Delhi?
Whatsapp Invite / Invitation Cards – We provide various types of invitation cards. Client can choose from different designs. We can provide whatsapp invites as well as hard copy with personalized envelopes.
Thank You Cards – When your fun-filled party gets over, you can give your clients a thank you card with your return gift. By adding thank you cards guests feel like important personalty. Besides, they feel good when you give them thank you cards.
Blessing Board / Wishing Tree – The idea of blessing board / wishing board comes into play when your guests enter to your hall. When your guest enters into party hall, they will see birthday blessing board. They can bless your child by writing their blessings on it or they can tie a blessing leaf in wishing tree.
Birthday Party Decoration– The main attraction of your party depends on how perfectly you have created the theme according to venue. Decoration includes entrance gate, passage, party hall decoration by various types of balloons, hangings and props. Decoration may vary according to outdoor and indoor. Your guest mood will surely uplift by entering into party through fun activities. Besides you can put some games, rides, eatables, music and play area for kids.
Birthday Party Artists – Artists for any event plays an important role to glam & success of a party. There is a long list of Birthday party artists for kids such as tattoo maker, game coordinator & puppet show. Furthermore, you can add hair beading, name beading, nail art. In addition, artists like anchor, dancers, dance groups, mehandi artist, santa, welcome girl, sketch, caricature, portrait, mug printing, magician. You can also add jugglers, longman, firemen, tarot card reader, astrologer, face reader, face painting, Charlie Chaplin and so on.
Games And Activities–  There are many fun games and  activities that makes every kids and adult happy in your party. Adults can loose their stress by playing fun games like hoopla, crazy can, bucket toss, car racing and basket ball. In addition, they can play dart game, feed the character, balloon shooting, bow & arrow, snakes & ladder and so on. You can also enjoy little kids by activities like sand art, art & craft, pottery painting and so on. In addition, you can choose hammer game, meltdown game, cricket bowling machine, air hockey table, foosball table, bioscope. Besides, you can put funny mirror, dart football, 3 in 1 game and many more.
Birthday Party Rides – Rides in party like toy train, bull ride, 2 in 1 bouncy, jungle bouncy, small bouncy, sun bouncy, cup & soccer and many more will grace the party.
Birthday Party Eatables– Kids are very fond of chocolates these days. You can fulfill their wish by chocolate fountain, chocolate tattoo. Besides we can put popcorn, candy floss, ice gola, steamed sweetcorn and so on.
Birthday Party Photobooth Counter – Photo booth counter is very unique ideas these days for every party. We just have to put some funny props like funny goggles, hat, moustache, wigs, scarfs, horror props funny noses, photo frame and many more.
Birthday Party Supplies – There are various types of birthday party supplies which adds a mixture and gives color to your party. Being, theme party planners in Delhi, supplies you can add is colorful caps & hooters. Besides, we supply face mask, eye mask, musical candles, musical knife, loot bags, pinata bags and so on.
Do We Provide Birthday Party Packages For Celebration.
Yes, being birthday party organisers in Delhi, we provide birthday party packages for kids and adult functions. We can also customize it according to you. The nature of today's human tendency is to express their class in society between their guests. We are proud to say that we are the most successful birthday party organisers in Delhi. Hence, we never compromise at any cost with the quality. First of all, our quality decoration is the main key of expressing your luxurious life between your guests and society.
Furthermore, birthday event Planner in Delhi knows very well importance of celebrations in your life. Decorate your occasion with various types of balloon like metallic balloons, imported balloons, foil balloons, helium balloons, neon balloons, chrome balloons and polka dotted balloons. We also add a mixture in decorating your venue and your themes. We always performed a great history in achieving dream party for our clients.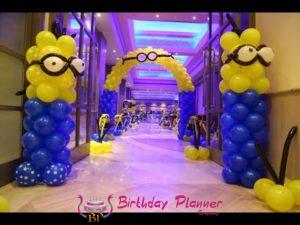 What makes us different from other birthday event planner?
1) Our every client is priority client.
2) First of all, money don't matters if we respects each others.
3) Because Work is worship for us.
4) Since Ten years of experience in organizing birthday & theme parties.
5) Executed 2500+ birthday & theme parties.
6) Finally Entertainment Guaranteed.
Celebrate & enjoy fun-filled activities, decoration and entertainment beyond imagination only with Birthday Planner Company.
Does Birthday Planner Company Provides Themes Being Birthday Party Organisers In Delhi Ncr?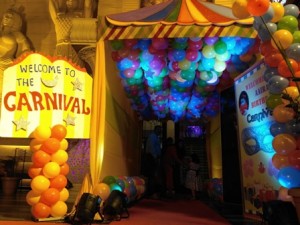 As we are theme party organisers in Delhi and ncr, we have a lists of themes for party decorations in Delhi and ncr. Additionally, we provide  return gifts for birthday parties in Delhi ncr too. Most Importantly, Clients are demanding baby shower decorations these days in Delhi and ncr. We provide them them best props and decorations for their baby shower themes in Delhi and ncr. 
Being birthday event planner in Delhi and ncr, we provides full satisfaction in area of theme decoration. As like birthday event organisers in Delhi, Birthday Planner Company provides you event decoration services Delhi and ncr. 
Why Birthday Planner Company Should Be Your Preference As Birthday Party Planners?
Birthday Planner is the only theme party organisers in Delhi that provides theme related chocolates. Additionally, we also supply party supplies, catering for small or big & indoor or outdoor catering service. Besides that, being birthday party organisers in Delhi, we are also delivering balloon bouquet services in Delhi and ncr. In addition, we are dealer for balloon bouquets suppliers in Delhi ncr. Also, our team deliver it for kids party theme in Delhi for home.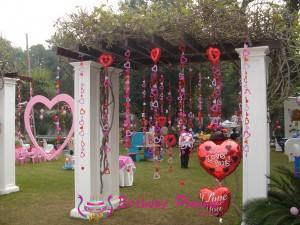 Furthermore, we will understand and discuss your each and every aspects of decoration. Our party for providing services are Delhi, Faridabad Gurgaon, Noida & Ghaziabad. Furthermore, Hisar, Panipath, Lucknow, Moradabad, Agra and all over India. We are spreading our areas of work in all over India. Therefore, 10 new branches has been opened in famous cities of India. Finally, we take care of each and every needs for your party. So, we take care of decoration, games and activities, eatables, table tops and so on.
Besides that, Birthday planner, being top-most birthday event planner in Delhi, we also arranges small and kids party decorations in Delhi and ncr. We also provides manpower for corporate gift packing in Delhi and ncr. Additionally, Birthday Planner provides services for corporate gift packaging in Delhi, gurgaon, Noida, Faridabad. We being theme party planners in Delhi, also provides baby shower packing trays & theme parties in Delhi ncr.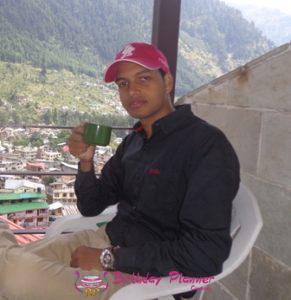 If you are planning birthday party decorations, than appoint us as your first birthday party decorators in Delhi & ncr.
Additionally, our team will perform as eminent birthday party organisers in Delhi and better knows how to to do decoration for party to make it success.
Beware of frauds, as many of birthday event planners in Delhi are using our name Birthday Planner in town.
Birthday Planner Company is a trademark company in Delhi. Lastly, we are providing our services for last 12 years for birthday party decoration in Delhi and ncr.