Birthday celebration ideas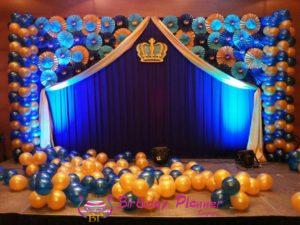 A birthday planner fulfills the real meaning of birthday celebration ideas in the way the client/customer wants. Birthday Planner is going to provide you very unique birthday celebration ideas in context to your birthday party celebration. I am very excited to share my birthday celebration ideas in front of you. I was wondering & excited to share my ideas in front of you alls. This is the day when most people want to celebrate with full entertainment and blast. The idea came suddenly into my mind to write it on it. I decided to share it publically when my one client asked about birthday party ideas over the phone. Birthday is a day when everyone wants to celebrate in its own way. Some of you may have a choice to celebrate it in your home. Some of you may have the choice to celebrate it in a dance club.
Some of you may have the choice to hire a magician, game coordinator, or any entertainer to rock your party. Finally, my birthday date comes in front of me. I was dreaming about it to plan before a month ago. Therefore, I am very well familiar with doing such things or feelings in the mind of everyone. I guess you also are the peoples who start dreaming to plan such things from very before. Birthday is a day where no matters how old are you, you just want to celebrate it with full joy. Maybe you want to celebrate it with your friends or family members. But Feeling never decrease with age gaps. Here, I am sharing some unique birthday celebration ideas you must not miss to know.
10 BEST BIRTHDAY CELEBRATION IDEAS YOU MUST KNOW
PLAN A THEMATIC PARTY
You can blast a birthday bash with the help of giving a theme to your birthday party. Your party can be made more thematic and fun-filled if they can wear theme-related dresses. Giving a theme to your party may increase the chances of your successful event. birthday celebration ideas
I attended a prince theme party 2 years before on my friend's birthday. Where male guests came with the prince costumes and female guests like their princess. The surrounding venue was looking like any kingdom.
HIRE AN BIRTHDAY PARTY ENTERTAINER
You can a puppet show artist, anchor, comedian, or a magician. These artists will give your party more exposure to their fun-filled activities. The magician will perform his show with surprising tricks. The anchor will host your full party. Comedians will make laugh your guests by their funny jokes and expressions. Puppet show artists will perform with their soft toy puppets with stories. This is the highly recommended things for a successful party. birthday celebration ideas.
FRIENDS GET TOGETHER
Nowadays, everyone's life is becoming very busy. If you are not giving your friend much time than this is the perfect idea of a birthday celebration idea. You can personally call them for a get together on your birthday at home may be in a coffee house.
BIRTHDAY CELEBRATION DANCE CLUB BOOKING
In this busy schedule life, the mind becomes stressful. You can relax your family and friends by booking a dance club. The dance will relax their mind and body too. They will feel more energetic to work the next day.
GAMES and ACTIVITIES
You can put some game stall to your venue of celebration or maybe at your home. These entertaining games make your guests laugh. They have also a chance to get a prize if they win. birthday celebration ideas
BIRTHDAY CELEBRATION DINNER OPTION
If you don't like to invite many peoples to your birthday party or you are short of a budget then you may take your family members to dinner. This will be a great option if you are not giving your time to your family members.
BACCHHA PARTY WAY
Unleash your animal inside and celebrate your birthday in a batch party style. No matters at what age you are. Live your each and every moment on your birthday in your own bacchha party way.
BIRTHDAY CELEBRATION RESTAURANTS
You can book a restaurant according to your guest's volume. Also, you can find foodstuff there and soft drinks and hard drinks as well. You can also arrange entertainers and some games there.
GAMING ARCADE IN MALLS
You can book a gaming arcade in the mall where you can find a variety of games to relax and enjoy. Various types of games gives the chances to guests for more play. You can also make a competition there.
HIRE BIRTHDAY PLANNER
If you are quite busy that you are not getting time to plan your birthday then you don't need to worry about it. Birthday Planner is 24*7 to help in organizing your birthday by planning every aspect of birthday celebration elements.
I think you get all the solutions related to birthday celebration ideas that were into your mind. At last, we at BIRTHDAY PLANNER give you guaranteed entertainment over the last 10 successful years.