Alice in Wonderland Theme Party
Take your party on hike to Wonderland with Alice in Wonderland theme Party with Birthday planner and Birthday party organiser.
Beautiful colors and patterns will make your party graceful. Alice in Wonderland theme party is perfect for your birthday party or tea party. Besides that, We provide the paper napkins, paper plates, and plastic favor cups. Most importantly, colourful teacups, tea pots, butterflies, and flowers round out this beautiful Alice in Wonderland theme. Beisdes that we can make theme hangings to decor the area.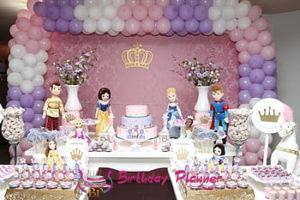 Thematic foods and deserts
Whether you are planning on serving a lunch, dinner or desserts, there are many napkin and plate sizes to fit your needs. Therefore, birthday Planner customise your party with alice in wonderland theme party Decoration and Supplies. Besides that, We provide solid-color tableware for a bright look. We provide matching plastic forks, spoons, and knives that will complete your place-settings. Therefore planning food according to theme is interesting part.
Descent and unique concept
If you do dull decoration than your guests may not happy and thrill with your party. Therefore, be sure to decorate a colorful backdrop with balloons and colourful nets at your birthday party. Besides that, decorating your Birthday parties with a bright table cover is unique concept. Thrill your Alice in  Wonderland theme party with complementary paper lanterns, balloons, solid-color decorations streamers, and garlands. Plan your occassion with us because we are best birthday planners in town.
Your little guest must be crazy for this very important date when you throw this thrilling birthday party with alice in wonderland theme party. Most importantly, we are best and trusted party planner in town.
Most importantly, We are Providing our service alice in wonderland theme party and decoration. We provide our services in Delhi, Gurgaon, Noida, Faridabad, Ghaziabad and Greater Noida and sometimes outside too.