Whenever you would want to have an event, you probably will face the decision to have a stage for rent or not. There is a possibility that a band/a group/a comedian will not perform without a proper stage. Not just the artist performing but having a great layout for the party is of a great importance. Before you think you are saving a lot of money by not having stage in your event, consider the benefits of having a stage on rental provided by us. We can provide you best stage rental services.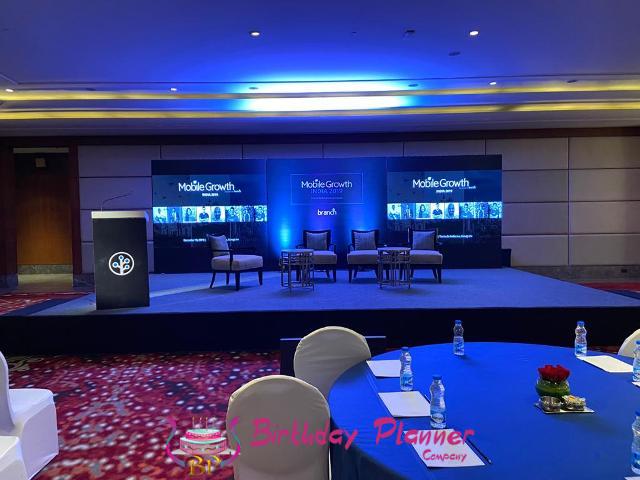 Why should you consider Stage For Rent?
1) The stage will provide you a separation from the band performing and the audience. This makes sure that the band has a proper space.
2) A Stage on rental can give you a fantastic layout of the venue. Stage helps in getting amazing pictures of the event.
3) The guests will pay attention to the artist performing when you hire a stage on rent.
4) Renting a stage gives you the benefit of having a proper sound system for the event as speakers are usually kept on the stage.
Where can you find the best Stage Platform On Rent in Delhi NCR?
1) Birthday Planner will happy to help you with Stage on Rental Solutions. We will provide you with Stage Platform on Rent according to your specifications and requirements.
2) We aim at providing the best possible services on rent by keeping in mind the specific needs of our customers. Our experts take care of everything to avoid any discomfort.
3) Choose the Stage according to your requirements and the type of event.
4) You can contact us regarding Stage Platform on Rent and have a hassle free event.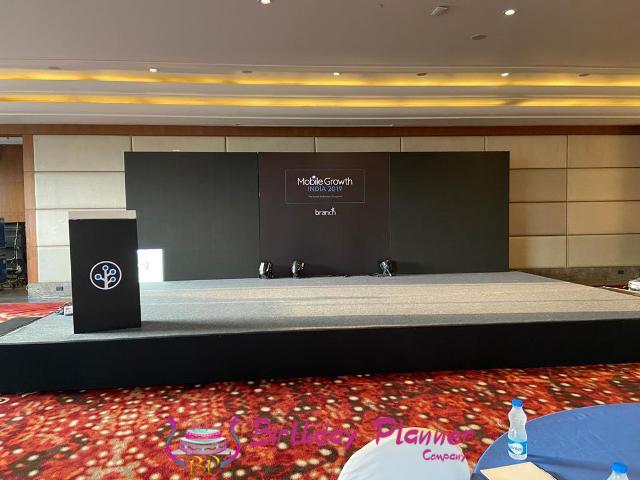 Can you rent a Small Stage?
Of course! You can rent a Small, Big, Wide stage from us. In addition, you can also opt for Outdoor stage Rentals. Besides that, this can make your event even more exciting and happening. We at Birthday Planners ensure that your day is stress free and enjoyable! Most Importantly, we will help you in deciding the stage on rent according to your venue.
Why choose us?
a) We are highly experienced in providing Stage Rental Services in Delhi NCR. Also, we have a fantastic team of experienced people with us. We have Dedication and Passion for what we do.
b) We understand the requirements of our clients especially when it is regarding Performance Stage Rental services as we completely understand the importance of having an attractive layout for an event.
c) We plan in advance everything before the event for a successful outcome, when we provide stage rental services in Delhi ncr.
d) We have experience of 12 years in party planning and you can get the best deals from us!
e) We provide Stage on Rent in Delhi, Gurgaon, Noida, Faridabad.
f) We provide many stage options and proper customer care support.
Contact Us.
You can contact us on the mentioned: Address: Khasra No 22/15 Plot no 17 Matiala Industrial Area, Uttam Nagar, New Delhi. ; Phone Number: 91-9999990921; Email: harry4events@gmail.com You can also visit our website: http://www.birthdayplanner.co.in/