Birthday Party sounds too much exciting. Let's think that the excitement of a birthday party is possible without a sound system? The answer is 'No'. The sound system is the soul of any birthday party.
The song is the best way to get attached to any mood. And if the case is related to a birthday party, the host, as well as guests, need to keep away their worries and enjoy each and every moment of the party. This is easily possible with beautiful and thematic songs played on an amazing sound system.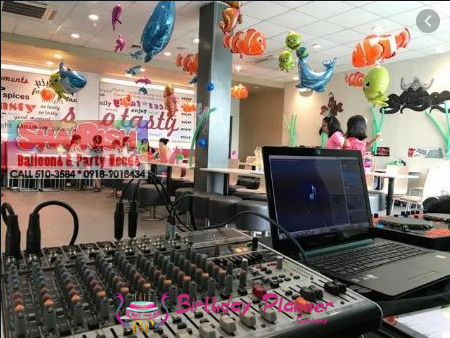 Features of Sound System-
The sound system is the soul of any birthday party.
The sound system fits easily with your budget for a birthday party.
After that easy setup of the sound system is another advantage.
If you want a setup like a dance floor it also possible with the sound system.
The sound system is easy to connect with any devices like smartphones, LCD monitors, and so on and hence very easy to operate.
Why hire a sound system at a birthday party-
The sound system provided by the birthday Planner Company gives you an amazing experience of sound at your party.
The Pitch, the volume, mixing, and d.j effect of our sound system is so amazing that your body automatically starts to move in the song's tune.
The Song system of the birthday Planner company plays multiple roles. If you want to play just thematic songs you can do that. And if you want to set up a dance floor you can also do that.
After all, you can surely enjoy the multiple effects of the sound system with your all guests with full enthusiasm.
Surely songs played with the sound system easily remove tension from anyone's mind.
Read More
Castle Bouncy – Most Entertaining Inflatable Bouncy
Jungle Bouncy – Kids Most Choiced Jumper In A Party
Play Zone On Rent In Delhi NCR
Planning To Hire Candy Floss Machine On Rent For Parties And Events?
Football Dart Game On Rent In Delhi Ncr For Events & Birthday Parties
Hire Punching Machine Game On Rent For Parties & Events
Hire Various Types Of Bouncy On Rent In Delhi Ncr For Parties & Events